>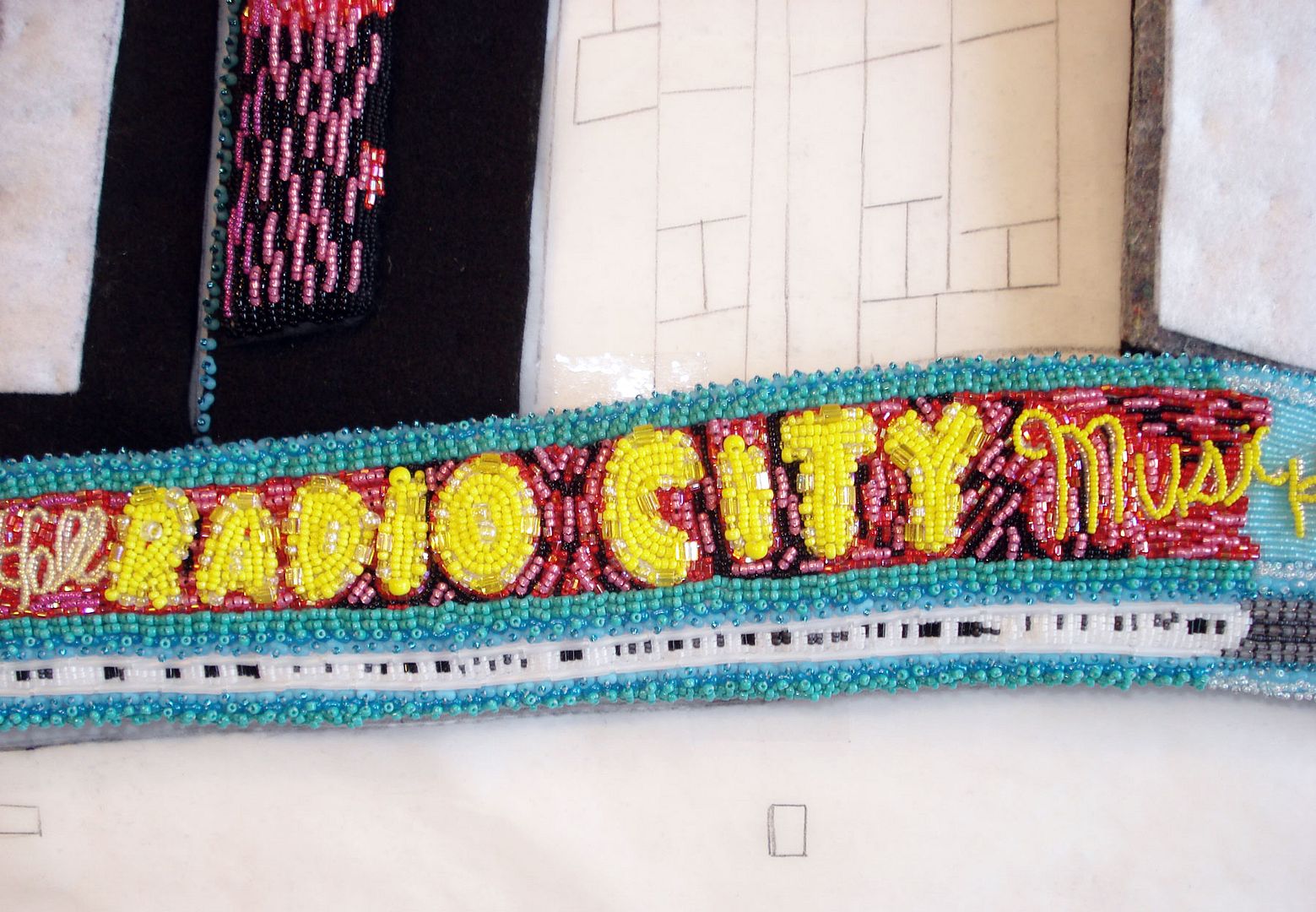 During past few days, I've been thinking pink! I stitched size 11 & size 15 pink seed beads over the black & red beadwork on
my Radio City Music Hall painting
. Pink & red next to each other usually hurts my eyes, but in this case, I think its appropriate. You can see the effect this creates by viewing my last post
HERE
.. B)
I also began stitching blue pill-shaped seed beads around the outside edges of the vertical sign. I don't know if I like this part just yet mostly because it looks darker than the theatre marquee just below it. It might look okay when the entire piece is complete. There's only one way to find out!
:D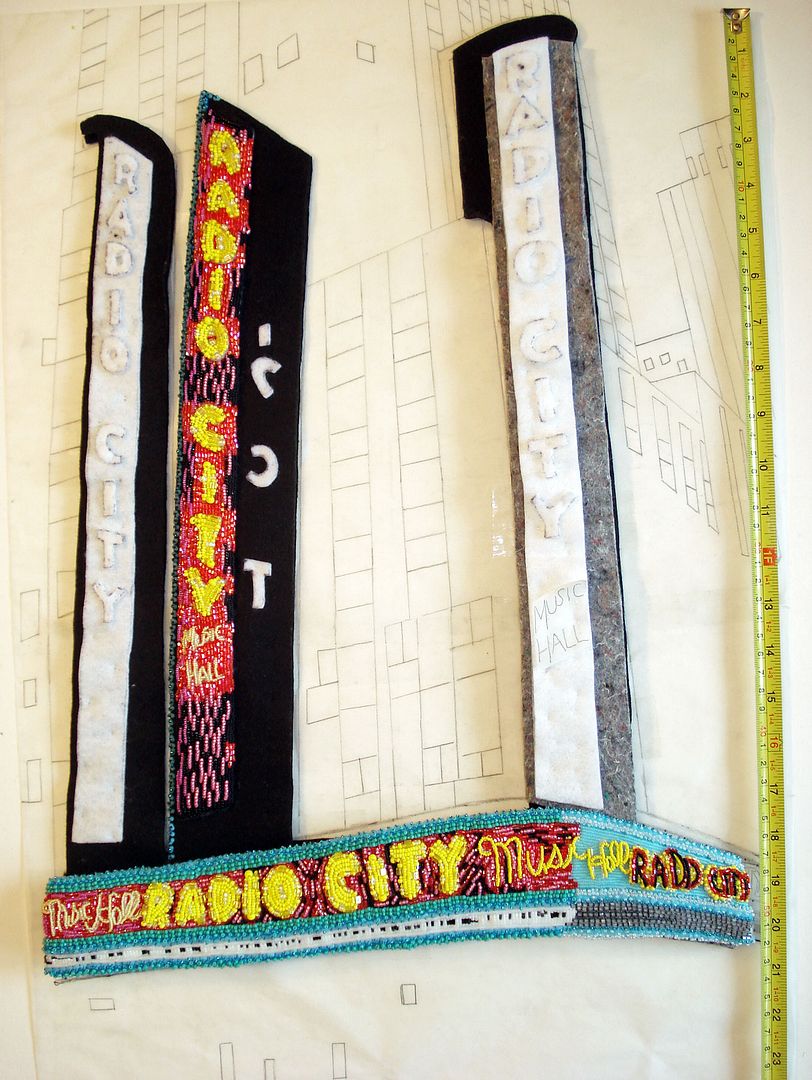 Beadwork 15″ x 2.75″. Work in progress.
Only 2 more days! Yay!
:D